The second of December. Twenty three sleeps until the big day. I wonder for how many of you that sentence produced a cold sweat? But I am a big Christmas fan – although throughout the rest of the year the Grinch is my spirit animal, when it comes to the Yuletide season my sleigh bells are set all a-jangle. This list comes as a really, really subtle hint to Santa that I would really, really appreciate something literary. And I would really, really not appreciate a lolly that's physically unable to fit in anyone's mouth. Last year this resulted in lock jaw. Not a cool look by anyone's standards.
Frankenstein by Mary Shelley (the super cute edition) £14.99
https://www.waterstones.com/book/frankenstein/mary-wollstonecraft-shelley/9780141393391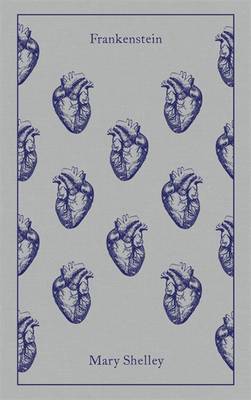 I actually loved Frankenstein – probably because I spent so long studying it last year. But that downside of studying a book (and lugging it around in a school bag) is the sheer amount of highlighting/annotating/crying that you do over the text itself. My current edition is ruined – and by ruined, I mean is multi-coloured, is a weird shape because my drink leaked in my bag, and has lots of notes relating to peripeteia and agnorisis. I love this edition because of the colour scheme, the cover, and the fact THAT IT IS A HARDBACK AND VIRTUALLY INDESTRUCTIBLE.
EDGAR ALLAN POE SOCKS. SOCKS WITH EDGAR ALLAN POE ON. £7.99
http://www.theliterarygiftcompany.com/edgar-allan-poe-socks-51014-p.asp
I cannot even begin to fathom how incredible these socks are. They are beautiful, beautiful articles of clothing. I want this print on a dress, tights, coat – EVERYTHING. Beautiful. You'll be wearing Edgar Allan Poe on your feet. What's not to love?
I Heart Darcy Tote Bag £10.99
http://www.theliterarygiftcompany.com/i-love-darcy-canvas-tote-bag-14455-p.asp
This is fantastic – y'all know about my undying love for Mr Darcy (especially if he has a passing resemblance to Colin Firth), and as well as proclaiming it to the world on here, I think I should just scream it out to the remainder of society as well. If only it had a picture of Colin Firth's face on it. If that were the case, I'd buy twenty and sew them in to a dress.
Penguin Notebook £8.99
http://www.theliterarygiftcompany.com/penguin-notebook—old-junk-19745-p.asp
Again, y'all know about my penchant for decent stationery. AND THIS IS AWESOME! 'Old Junk' is the perfect description for whatever goes on in my cranium, and I adore the oldy-worldy Penguin book design. I've also seen a similar design on a tote bag in Waterstones that I'd love to get my hands on. And the colour of the pages are just right <3.
That's all for today folks. I've just sacrificed my Physics and Spanish revision for this post, so you better have enjoyed it. *threatening glare directed at you*